Financing Options To Help

Startup Businesses
Funding Costs for Business Startup
We understand starting a business comes with a lot of challenges and startup costs. Before your business can start bringing in revenue and profit, usually some cash needs to be spent first on things such as real estate, equipment, research and development, and marketing.
At 1st Class Capital, we finance startup businesses, even for totally new businesses who may have not established any credit yet. If you are starting a business you can always reach out to us to understand the many options you have to get the cash you need when you need it, without the hassle!



How does Financing for Business Startups work?
Financing your business startup through 1st Class Capital is a simple process that involves filling out a simple application with your business information which takes no more than 5-10 minutes.
Our startup financing advisers then review your businesses details and work with you to determine how much you are eligible for based on factors such as your industry and service offerings, business and personal financial history, and personal investment into the company. While we don't necassarily require too many details, the more information you are willing to provide to our staff, the more oppurtunity they have to get you more cash and better payment terms.
Our financial advisers excel at developing personalized financial products for our clients based on their unique situations which are not always readily available from big banks and other large institutional lenders. Since we take the time and effort to look at you and your business as individuals we are often able to finance startups when others cannot.
Our Valued Clients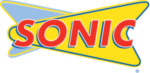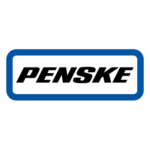 Why 1st Class?
1st Class Capital, based out of Brooklyn New York, has become one of the leading business startup financing providers in the United States. We have gained a reputation of high quality customer service for our clients, who range in industries including food service, information technology, real estate, manufacturing, and much more.
Every business or individual that contacts us is able to speak with a human being who has the knowledge and expertise to give trustworthy and evidence backed recommendations.
Our approach is to personally work with our partners and clients to not only help expand their knowledge of financial oppurtunities available to them; but also to act as a team member invested in the growth and success of their business ventures.
CLIENT TESTIMONIALS
Check out what our wonderful clients have to say about us!
"As I started to grow I needed more capital for workers and equipment, glad to say after working with 1st Class my company has been breaking records every month."
Tim
(Medical Practice Owner)
"I received the funding I needed within 24 hours as promised. Highly recommend this company 5/5 Stars."
Jared
(Medical Practice Owner)
"I was looking to expand and after working with Alan and his team I was able to open up my 9th and 10th location. I have worked with other companies in the past, but 1st Class was amazing due to their stellar customer service. Thanks!"
Edward,
Sonic
(Franchise Owner)
"Added workers, needed to buy some more trucks. Easy, fast, reliable. Got what I was told."
Michael,
Penske
(Managing Director)
"Shoutout to Mike for taking care of me! Wouldnt have been able to grow without you guys"
Lisa,
Subway
(Franchise Owner)
"From the start, this process was fast and easy"
Duane,
Citgo
(Franchise Owner)