Best Business Line of Credit Financing
OPEN A BUSINESS LINE OF CREDIT WITH US
The last thing you want when running a business is to end up strapped for cash when you have payroll to make, orders to fill, inventory to purchase, or any other operational expenses. Having a business credit line available to you is one simple way to avoid such an issue, by ensuring you have the funds you need available when and as you need them. That's why at 1st Class Capital we offer the best business Line of Credit Financing, which allows your business to proactively avoid any financing concerns by allocating credit in advance to be used as you see fit.



How does Line of Credit Financing work?
A business line of credit is a relatively simple financial product and involves your business having a certain amount of capital guaranteed to be available to you from a financial institution, available to be withdrawn by your business as needed. The capital will sit there waiting for you until you need it, and if it is utilized it will have to be repaid based on the payment terms outlined when obtaining business line of credit. It is useful for any business as it doesn't cost anything if you don't use it, but helps protect business from unforeseen financial stress. By defining payment terms for the credit before-hand, you can save yourself time when you actually do need the cash, as well as obtaining better rates than trying to obtain a loan on short notice.
Business line of credit financing through 1st Class Capital is a simple process that involves talking with one of our financial advisers about the short-term, long-term, and cyclical expenses of your business. Our line of credit specialists discuss with you your company expenses, cash flow, assets, and other factors in order to tailor a line of credit that meets the unique needs of your business. Some important details our advisers will help you determine include an optimal total credit amount needed and payment terms for utilizing the credit. Our advisers are experts with decades of financial and business experience and excel at personalizing financial products such as credit lines for a diverse range of sectors, businesses, and business models. They will work with you to help prevent the stress of maintaining smooth operations in unforeseen circumstances.
Our Valued Clients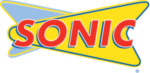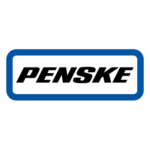 Why 1st Class?
Based out of Brooklyn New York, 1st Class Capital has become one of leading business credit line providers in the United States. We have earned a reputation for high quality customer service from our clients and partners, who range from national food franchises, brand name retailers, international manufacturers, importers/exporters, and information technology companies. Every business and/or individual that works with us is treated like family and is given trustworthy and evidence backed advice, with no commitment required to retain our services or products. Our Business line of credit financing specialists and research teams have the industry expertise to provide 1st Class services. Our approach is to personally work with our clients and partners to expand their insight into unlocking the potential of the business credit we can offer, and be a valued team member invested in the growth and success of their business operations.
CLIENT TESTIMONIALS
Check out what our wonderful clients have to say about us!
"As I started to grow I needed more capital for workers and equipment, glad to say after working with 1st Class my company has been breaking records every month."
Tim
(Medical Practice Owner)
"I received the funding I needed within 24 hours as promised. Highly recommend this company 5/5 Stars."
Jared
(Medical Practice Owner)
"I was looking to expand and after working with Alan and his team I was able to open up my 9th and 10th location. I have worked with other companies in the past, but 1st Class was amazing due to their stellar customer service. Thanks!"
Edward,
Sonic
(Franchise Owner)
"Added workers, needed to buy some more trucks. Easy, fast, reliable. Got what I was told."
Michael,
Penske
(Managing Director)
"Shoutout to Mike for taking care of me! Wouldnt have been able to grow without you guys"
Lisa,
Subway
(Franchise Owner)
"From the start, this process was fast and easy"
Duane,
Citgo
(Franchise Owner)