New York's Leading Revenue Based Financing Agency
BUSINESS FUNDING BASED ON REVENUE
We understand running a business comes with a lot of growing pains. The worst of which is may be not being able to fulfill orders, sales, and services due to being cash strapped. At 1st Class Capital we provide revenue based financing funding based on revenue, not credit or collateral just for this reason. Whether you need startup funding to help you off the ground or are any established big seller who needs to keep the gears of their company grinding, we can provide a customized revenue based financing strategy for you.



How does Revenue Based Financing work?
Revenue based financing through 1st Class Capital is a simple process that involves submitting receipts, invoices, or bank statements of your business. Any business bringing in cash must be doing something right, so we want to help keep your cash flowing and growing. Our revenue based financing advisers look over your company cash flow and tailor a financial product for the unique needs of your business and including factors such as monthly invoices, amount needed, loan duration, sector, and revenue or business cycles. Our advisers excel at creating strategies for a diverse range of businesses and business models that help ease the mind of our clients from the worries of how they will fund their growth.
Our Valued Clients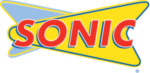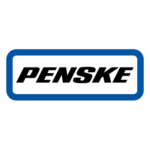 Why 1st Class?
1st Class Capital, based out of Brooklyn New York, has become one of leading revenue based finance providers in the United States. We have gained a reputation of high quality customer service for our clients, who range in industries including retail, manufacturing, commercial real estate, e-commerce, and many more. Every company or person that works with us is treated like family and is given sound worthy and evidence based advise and recommendations, even if we never sign a deal. Our revenue based financing specialists and research teams have the knowledge, expertise to provide 1st Class services. Our approach is to personally work with our partners and clientele to not only help expand their insight into unlocking the potential of the revenue based financing process; but also as a team member invested in the growth and success of their business ventures.
CLIENT TESTIMONIALS
Check out what our wonderful clients have to say about us!
"As I started to grow I needed more capital for workers and equipment, glad to say after working with 1st Class my company has been breaking records every month."
Tim
(Medical Practice Owner)
"I received the funding I needed within 24 hours as promised. Highly recommend this company 5/5 Stars."
Jared
(Medical Practice Owner)
"I was looking to expand and after working with Alan and his team I was able to open up my 9th and 10th location. I have worked with other companies in the past, but 1st Class was amazing due to their stellar customer service. Thanks!"
Edward,
Sonic
(Franchise Owner)
"Added workers, needed to buy some more trucks. Easy, fast, reliable. Got what I was told."
Michael,
Penske
(Managing Director)
"Shoutout to Mike for taking care of me! Wouldnt have been able to grow without you guys"
Lisa,
Subway
(Franchise Owner)
"From the start, this process was fast and easy"
Duane,
Citgo
(Franchise Owner)